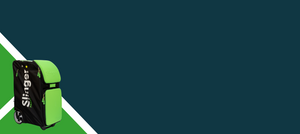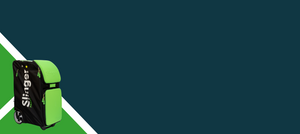 Be the first to get the most portable, versatile, affordable and easy-to-use ball launcher in Padel!
THE PERFECT PLAYING PARTNER. READY WHENEVER YOU ARE.
PORTABLE
Lightweight and durable. Effortlessly transport it like a roller duffle by extending the handle and rolling it to the court.
Just 42lbs / 19kg.
AFFORDABLE
Own your Slinger Bag Padel launcher for significantly less than traditional Padel machines.
VERSATILE
Store all your padel gear - paddles, footwear, clothing and accessories. Holds up to 120 balls for launching. Even includes an USB charging station!
EASE-OF-USE
Set up in minutes. Adjustable ball speed, frequency, height and spin. Smart charger protects from overcharging. Removable Li-ion battery for easy charging.